Five graduates of Samdrup Jongkhar Community Learning Centre (CLC) expressed interest to demonstrate their basic vocational skills acquired through CLC to improve their livelihood. On May 30, 2020, coinciding with the 8th Day of the 4th Month according to the Bhutanese calendar, Samjong Community Pelyoen Tailoring was established.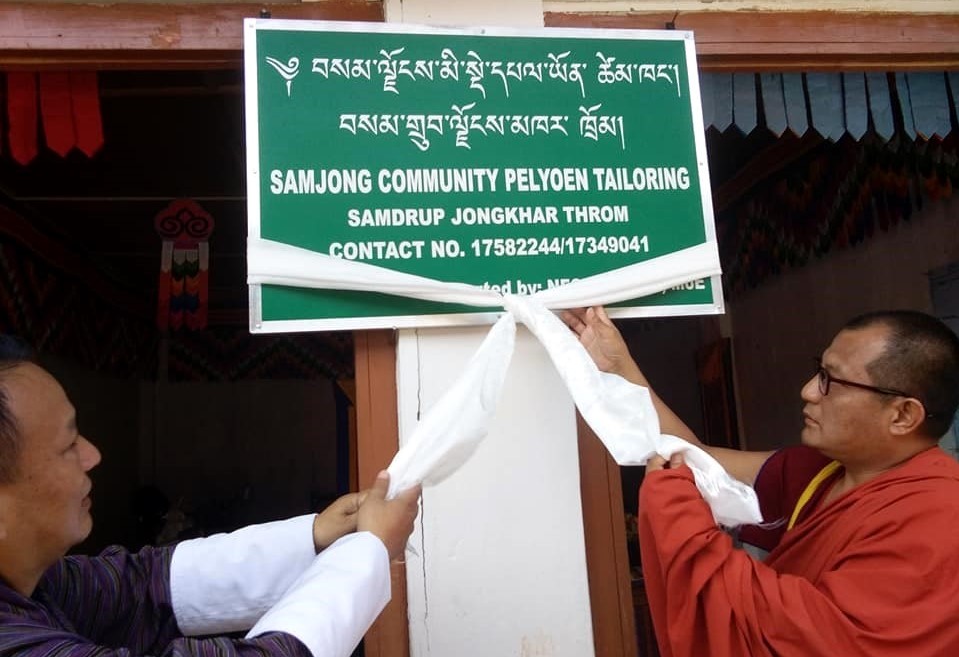 The inaugural ceremony was graced by Executive Secretary of Samdrup Jongkhar Thromde and attended by some Thromde Officials, Thuemi, monks from Rabdey, CLC graduates and current CLC learners.A task force was formed led by Thromde Education Officer, Principal Samdrup Jongkhar Middle Secondary School, CLC Instructor and two learner representatives to manage the shop.
The 1st batch of CLC learners graduated in 2018 and consecutively 2nd batch in 2019. All the 11 current leaners are female.
Samjong Community Pelyoen Tailoring shop further plans to initiate dry cleaning services, laundry services and expansion of tailoring shop in other Dzongkhags to motivate Non-Formal Education and CLC graduates.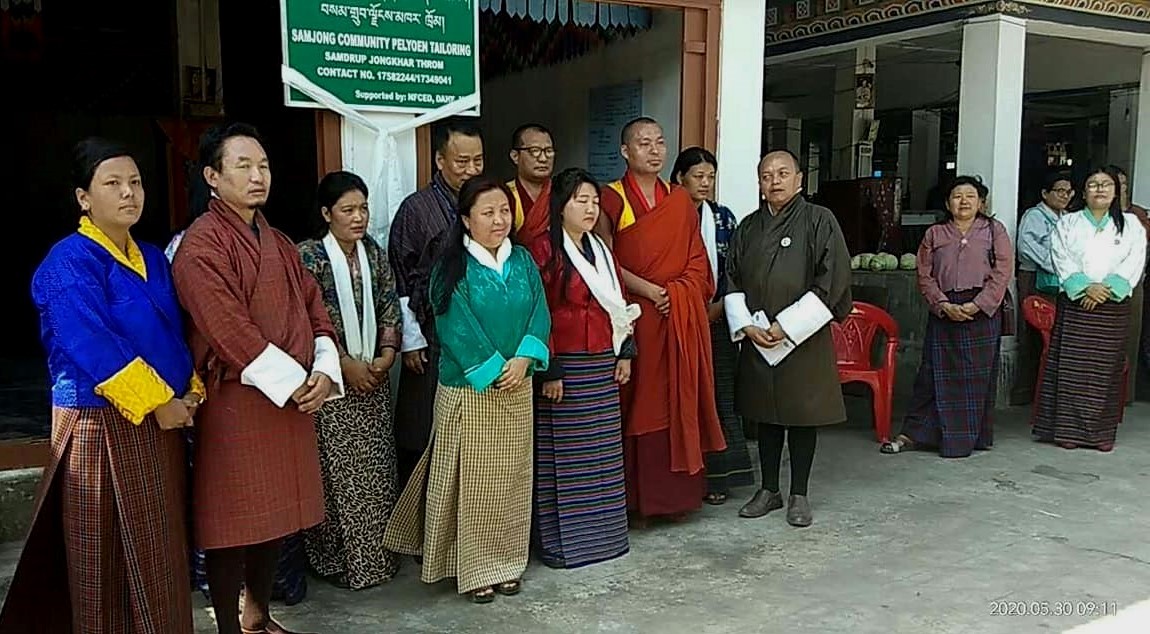 ---