News and Events
Details
Please fill in the online survey form for the impact analysis of G2C services (DAHE online services for students)
This survey is used to study the impact of DAHE services on the students.
---------------------------------------------------------------------------------------------------------------------------------------------------------------------------------------------------------------
Details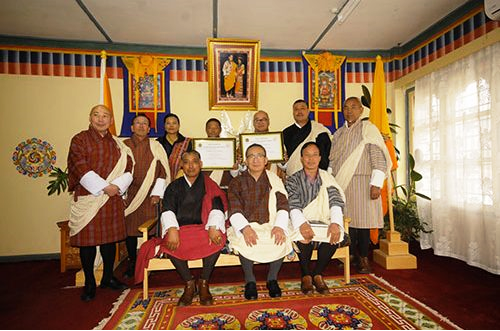 Bhutan Accreditation Council (BAC) accredited the College of Natural Resources (CNR), College of Language and Culture Studies (CLCS), and Royal Institute of Management (RIM) in Thimphu on May 10.
All three were graded A.
Education secretary Karma Yeshey said it is an important milestone for the council as it completes the first cycle of accreditation for those who qualify to be accredited. "Each institute is qualified to be accredited one year after the completion of the first batch of graduates."
Although there are two kinds of accreditation, the council focuses on institutional accreditation, he said.
"The council would initiate programme accreditation in future with the help of professional councils. We also plan on facilitating regional and international accreditation."
The purpose of the accreditation is to ensure that all Tertiary Education Institutes (TEI) meet a minimum standard. It is also aimed at advising, supporting and encouraging TEIs to maintain and enhance their quality of services.
Details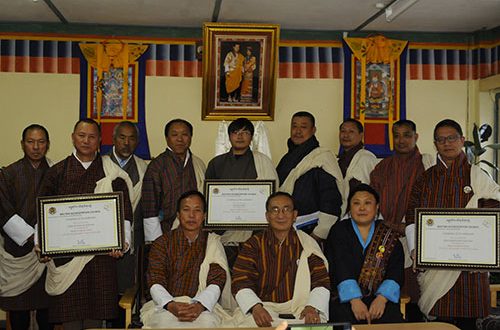 Bhutan Accreditation Council (BAC) accredited College of Science and Technology (CST), Jigme Namgyel Engineering College (JNEC), and Sherubtse College in Thimphu yesterday.
All three tertiary institutes were awarded grade A certificates.
Education Secretary, Karma Yeshey, said that the purpose of the accrediting institutes is to ensure quality and build competency. "Even if the quality of institutes in the country are not at par with that of an international one, we need to keep improving the quality as it needs to be ensured."
President of JNEC, Andu Dukpa (PhD), said that it had been 44 years since the institute was established. "We will be able to see where stand after the accreditation."
An institution is graded on the six core elements such as the curriculum, research and innovation, institutional linkage, management, administration and leadership, student support services, facilities, and learning resources, and internal quality assurance and enhancement system.