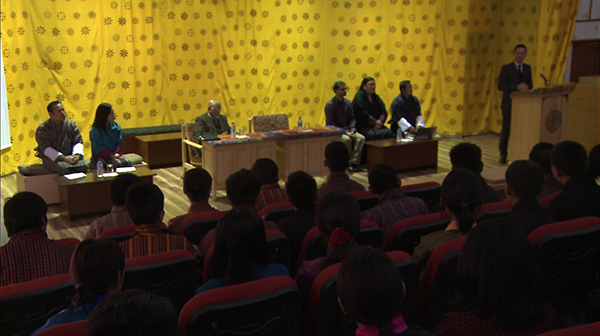 With the launch of the "New Bhutanese Fulbright Student Scholarship Programme" the US government will be offering two graduate scholarships annually starting next year.
So far the scholarship has been provided only to undergraduates every alternate year. The new award was launched in the capital, yesterday. A science student of St. Joseph's school in Darjeeling, Thinley Dorji Wangchuk is the last recipient of the undergraduate scholarship in the United States this year.
"I am really honoured to receive such prestigious scholarship. I am also really humbled because other candidates are also equally capable of acquiring such scholarship."
"I have opted for Aeronautical engineering, because I believe that is a field that
requires a lots of skills and this is the field that is lacking quite a bit in our country," he added.
It is the most prestigious scholarship offered by the United States government for an academic exchange.
Under the "New Bhutanese Fulbright Student Scholarship Programme", two scholarships will be provided annually to the student graduates. It will be provided in the fields of Economics, Public Policy and Administrations and Urban Planning.
"The RGOB and US Government agreed last year to transition of program to the graduate level to better address the need of the Education Community here in Bhutan. As the Bhutanese undergraduate system has got stronger, as well as there are more privately available scholarships for undergraduate we thought it was necessary to have graduate scholarship schemer," said Mathew K. Asada, the First Secretary for Exchanges and Education.
Fulbright is the flagship academic exchange programme sponsored by the United States government.
The US government has been providing the scholarship since 1971.
Source: [Sonam Choden, Thimphu], [BBS]