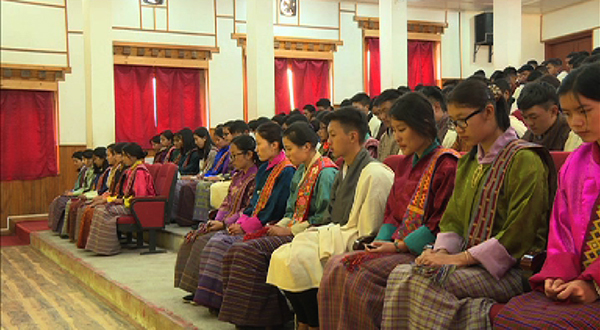 The students excelled in their class XII examinations and will be pursuing professional degree courses in the United Kingdom, the USA, Canada, India, Sri Lanka, Bangladesh, Malaysia, and Thailand.
His Majesty the King congratulated the students for their achievements, and advised them to continue to work hard and become capable individuals, who can contribute positively to their families, communities, and the nation.
Department of Adult and Higher Education also organized a two day orientation program to prepare for their studies abroad.
This time, Indian Government is funding 89 students and the rest are funded by the Royal Government.
Every year, the government sends around 200 students abroad on government scholarships.
Source: [Passang, Thimphu], [BBS]